THE 2020 OUTSIDERS OF THE YEAR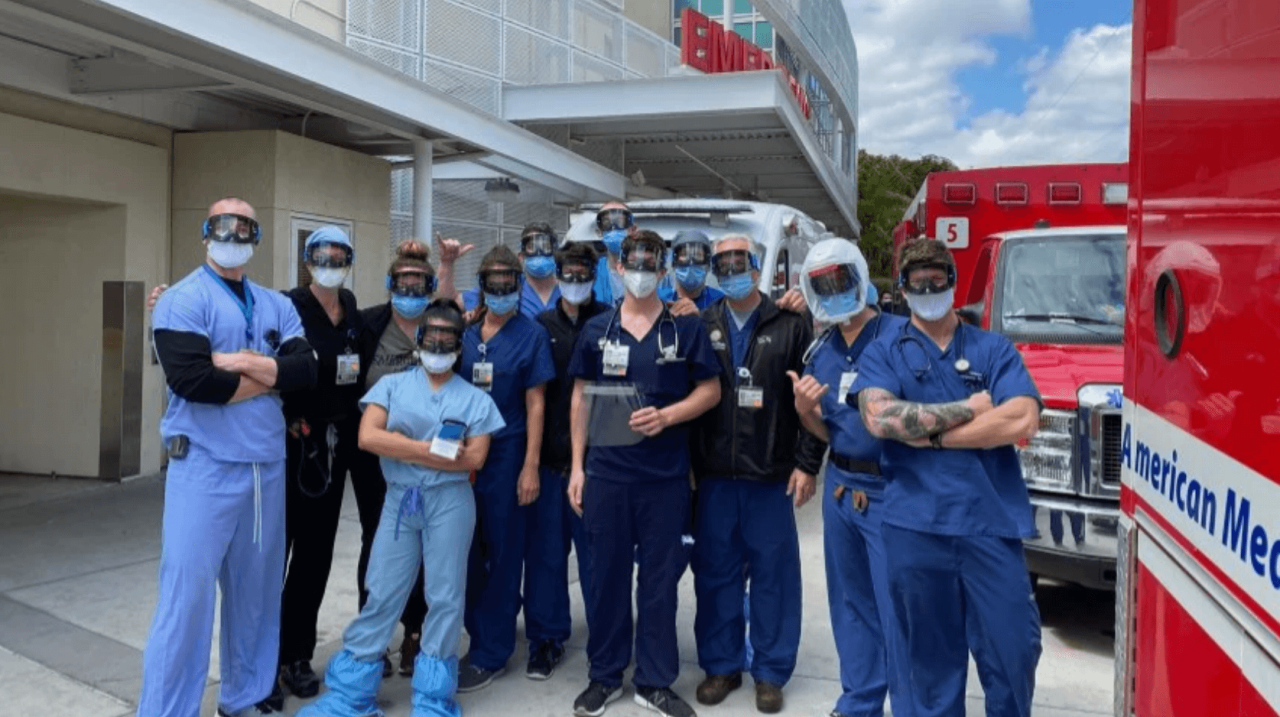 GOGGLES FOR DOCS FOUNDERS GET RECOGNIZED IN OUTSIDE MAGAZINE AS OUTSIDERS OF THE YEAR

Jon Schaefer and Mike Halperin
Click Here For Outside Magazine Original Article
The skiers who collected goggles to protect health care workers
On March 12, Jon Schaefer, owner and operator of the Berkshire East and Catamount ski areas in Massachusetts and New York, was one of the first to close his slopes in response to COVID-19. Two weeks later, he received an email asking if he had any goggles he could spare. The request came from Mike Halperin, an emergency-room physician and skier in New York City, and his note had been passed along by a chain of skiers before it reached Schaefer. Doctors working on the front lines of the pandemic were running short of eyewear to protect them from airborne virus. Ski goggles were a natural substitute.
Word spread, and within minutes roughly a dozen other skiers had forwarded Halperin's ask along to Schaefer. Schaefer says he realized that the doctor would soon be overwhelmed by donations. Other frontline medical personnel had heard about Halperin's solution to the PPE shortage and, facing the same dilemmas, made their own pleas. Seeing a way he could help, Schaefer reached out to Halperin and offered to manage the influx. Halperin gladly handed over the reins. His simple query "had taken on a life of its own," Halperin says.
That day, Schaefer created several Google spreadsheets to coordinate the calls now coming in from hospitals around the country. "We were getting requests from Miami, New Orleans, Detroit. It basically mirrored the hot spots," he says. By the next morning, Schaefer said the sheets had been "loved to death" by hospitals in multiple states.
Within hours, Inntopia, an e-commerce and marketing platform whose clients include Vail Resorts, stepped in, offering its development team to make a website for the project. Later that day, the site—called Goggles for Docs—went live, with a robust system for managing the deluge of requests and donations.
The ranks of volunteers grew quickly. By the end of the week, there were more than 100. Schaefer came to think of them as his cofounders, handling everything from vetting to partnerships to media.
Over the next six months, the team grew to nearly 1,500 volunteers, coordinating requests, donations, sanitizing, and shipment of more than 50,000 pairs of ski, motorsports, and equestrian goggles. They were sent to more than 1,000 facilities in all 50 states and more than a dozen countries. A number of companies sent products in bulk, often replacing mirrored lenses with clear ones and taping up air vents. "I'd be remiss to start naming them—when I say that every major and minor brand donated, they did," Schaefer says.
We'll never know exactly how many cases were prevented or lives saved by old ski goggles, Halperin says, "but it definitely did a lot of good." Facing a unique crisis, outdoor companies and enthusiasts stepped up. "I look at Goggles for Docs as a true example of how incredible people can be," he says. "I'll take that with me for a long time." —Maren Larsen
Link to Original Outside Magazine Article: https://www.outsideonline.com/2418596/outsiders-of-the-year-2020
Stay Informed
When you subscribe to the blog, we will send you an e-mail when there are new updates on the site so you wouldn't miss them.
Comments
No comments made yet. Be the first to submit a comment