WORLD TELEMARK DAY 2022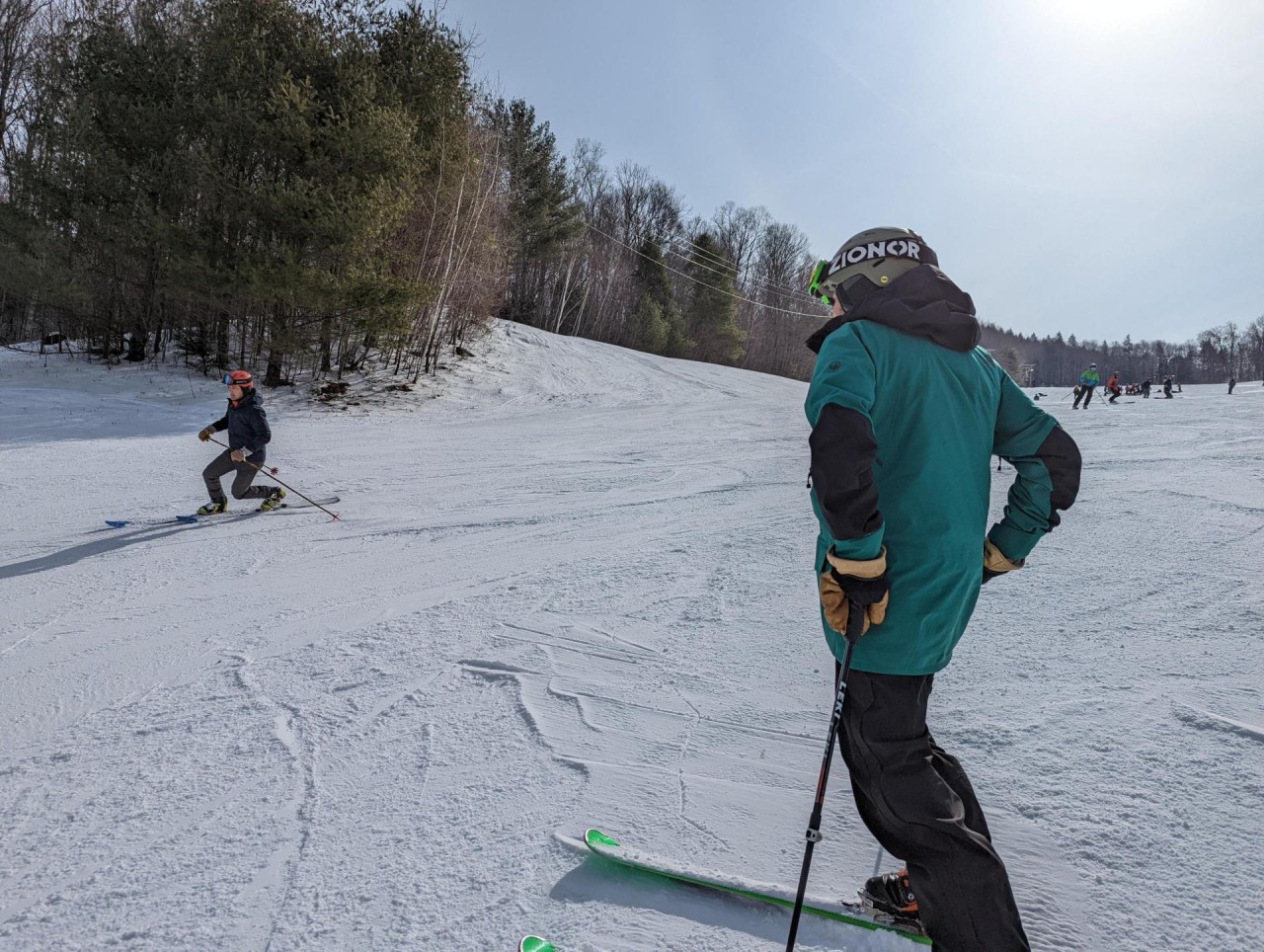 FROM CONTRIBUTING WRITER S. ROJAS
Free Heel Fun for Everyone!
There's a special sort of connection many folks feel when they meet others who engage in some shared, niche interest. Usually the minority at any given resort, and with many articles claiming that the rise of better Alpine Touring (AT) setups has heralded the end of telemark skiing, telemark skiers often find themselves in that sort of fringe group. The free-heel turn, which looks backwards to many alpine skiers, sets the style apart in a flamboyantly noticeable way. Your downhill ski moves forward and your uphill ski moves back as you link turns down the slope in a series of sustained lunges.
People have a lot of opinions and questions about telemark skiing. Is it harder than alpine skiing? Are telemark skis archaic? Is telemark skiing dead?
World Telemark Day may not answer all the questions, but it invites folks to form their own firsthand opinions, and see for themselves that telemark is alive and well. Started by Josh Madsen and Freeheel Life, March 5th marked the eighth annual celebration of World Telemark Day. It's a grassroots holiday meant to spread joy, community, and share the free heel turn around the globe.
Sporting a sticker that says "Tele Evangelist" on his skis, mountain regular Hal Westwood embodies that ethos. After a smaller effort last year, he rallied the regulars and spread the word that he was putting on a gathering at Berkshire East to mark the occasion for 2022. Throwing his name into the hat and spreading word of his event through the Freeheel Life podcast, he invited familiar and new faces alike. The celebration kicked off at 10 AM at the base of Exhibition, with a meet and greet, Hal blowing a horn, and a quick overview of the day.
A certified ski instructor, he offered some beginner-friendly clinics in the morning, with the option for others to split off and do their own thing. Participants ranged from newbies to experts, honing their skills. He covered a variety of topics, some of which helped an alpine skier or two who tagged along: edge control, keeping your hands in sight, balancing your weight, delayed turn initiation, mono-marking, and body position, just to name a few. The clinic wrapped up with a human slalom down one side of Exhibition, whoops and hollers of excitement sounding off as folks squeezed through and blew some of the gates.
After the clinics, skiers met up and formed groups throughout the day, catching chairs and runs together. Participants ranged from high school students to retired folks, and the group collectively skied about every run the mountain had to offer, mixing it up with cruisy and casual runs to all the tomfoolery of hucking themselves off of lumps and jumps. All around, there were tons of smiles, laughter, and good conversations, as the tele crew connected and carved down the trails together.
The day wrapped with an après ski gathering in the parking lot at Hal's car. He had decked it out in Norwegian flags, in honor of the birthplace of tele skiing. Folks gathered around his tailgate fire pit and enjoyed chocolate, caviar, salmon, crackers, Gjetost (Norwegian goat cheese), mini hotdogs fresh off the fire, and beverages. Some people had come from far and wide, making their first trip to Berkshire East for the event. Many vowed to be back, exchanging contact info and making promises of future free heel adventures and time on the hill. The last of the skiers helped clean up and pack Hal's vehicle under the parking lot lights, bringing the day to a fulfilling close, excited for the rest of the season, and the next World Telemark Day.
Stay Informed
When you subscribe to the blog, we will send you an e-mail when there are new updates on the site so you wouldn't miss them.
Comments
No comments made yet. Be the first to submit a comment