Happy New Year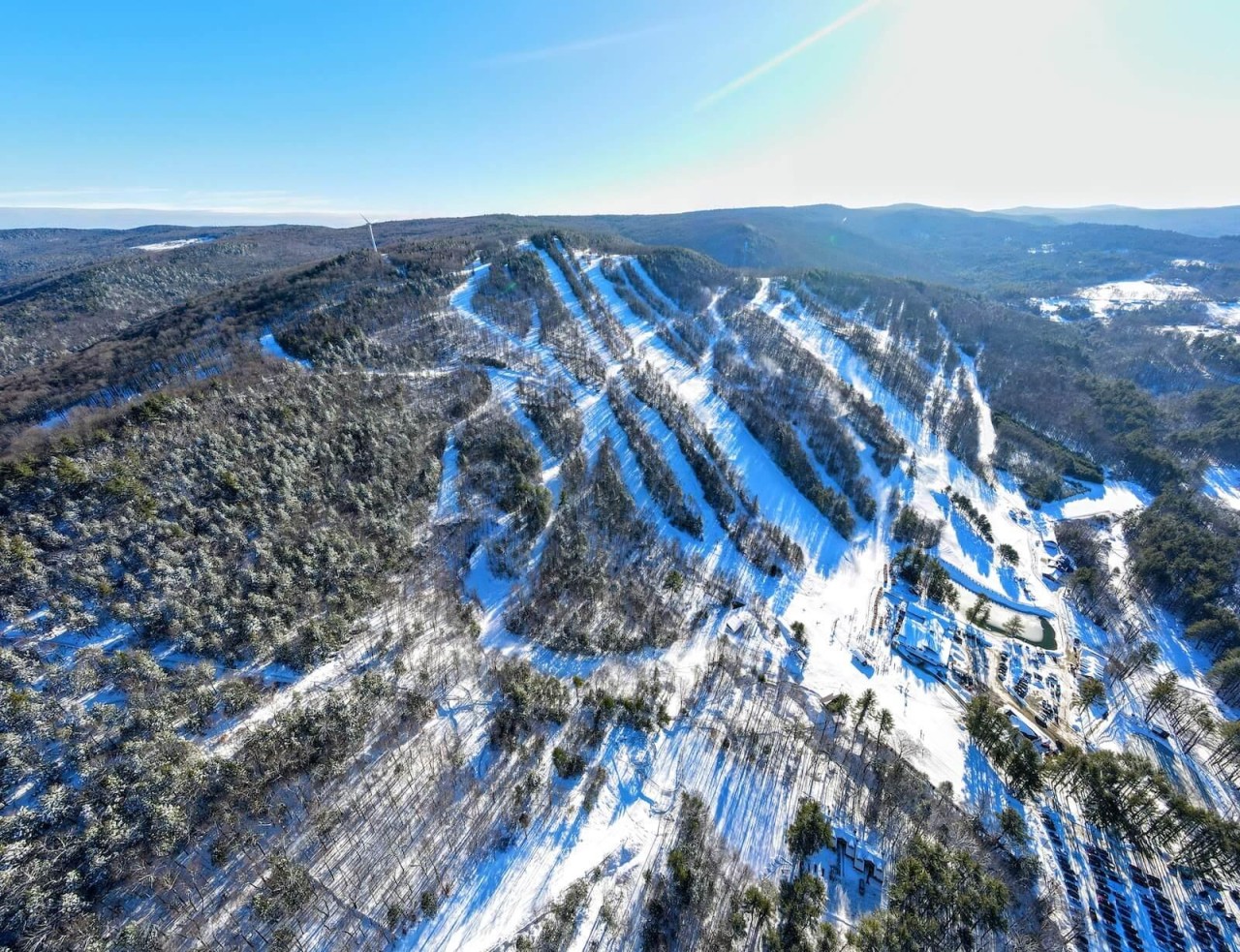 A LETTER FROM JON SCHAEFER

Happy New Year to every one of you who make up our awesome community!
2020 started in an inauspicious way at Berkshire East and Catamount. As 2019 wound down, a severe ice storm shut down the ski resorts on December 30, and on the 31rst our crews worked tirelessly to reopen the mountains. For me, I spent New Years Eve in the nacelle of the wind turbine, in a snowstorm, with cascading ice falling off the blades onto the roof of the nacelle creating one of the scariest evenings of my life.
Little did we know what 2020 would bring…
As 2021 approaches, we'd like to remind our community that for all of the challenges wrought by 2020, there is a lot of good to focus on as the year changes again.
For Berkshire East and Catamount, we are encouraged to see how many of you are looking to experience winter on skis or a snowboard. You are learning to ride again and embracing the winter and it is exciting to see so many new faces.
As you may have seen life at ski areas is different this year. Operationally, each setup is different, but the basic concepts are the same. I think the following steps will help you navigate this COVID ski season better this year.
Pre-order your ski tickets at www.berkshireeast.com
Pre-order EVERYTHING else too! Rentals and lessons can both be booked online at either resort
At Berkshire East, all food can be purchased online! Click Here For More Information
Did we say order online? Think about booking your skiing this year like Green Eggs and Ham. "You can book it on a boat, with a goat, in the sand, with a band, just book your skiing, riding, lessons, and rentals, just book every order in advance and online to help reduce lines and contact time."
Respect your fellow skier and resort operator by complying with mask policies. There is an implicit contract between each resort and skier, we have to work together to stop the spread. Fortunately, compliance has been extremely high, but we can always be more diligent
More on COVID. Keep being patient and respectful to your fellow on hill neighbors. We are in this together. Enjoy the sport, don't stress, stay six feet away from other, and move along. In summary, BOOK ONLINE!
December 25th. A rainstorm to live in infamy. 3.86 inches of rain fell at Berkshire East, and a little less at Catamount.
Unsurprisingly, the mountain operations teams at both mountains pulled huge hours and the resorts recovered quickly and efficiently. They literally saved the day. Now, several days after the event, our teams have not only restored the lost man made snow, we are working on opening new terrain. Stay tuned for new terrain to be added at each mountain this week.
Yes, at our ski areas socially distant COVID culture is happening… and it's a thing, right? You all are adapting, because winter is outdoors this year, and that's ok. We've got some tricks up our sleeves to add to your experience as the winter progresses.
Again, COVID 2020, it's been bad, but it's not all bad. Paraphrasing Tolkien, it's not for us to question why we have to live through pandemics in our lifetimes, it's what we do with our lives in these tough times that matters.
For our team, what is good and what matters to us, is providing you with the medium upon, and the tools with which, you can step out of 2020 and into the normalcy of sliding down a mountain, reconnecting with friends and family (in an appropriately social distant manner) while still creating memories and allowing life to occur.
So, cheers to 2021, and the dawn after a dark night. We will need your best COVID behavior and vigilance in the weeks and months ahead and let's all work together to "not be the reason that we lose our season."
See you on the slopes,
Jon Schaefer
Stay Informed
When you subscribe to the blog, we will send you an e-mail when there are new updates on the site so you wouldn't miss them.
Comments
No comments made yet. Be the first to submit a comment