MOHAWK TRAIL RECEIVES NATIONAL RECOGNITION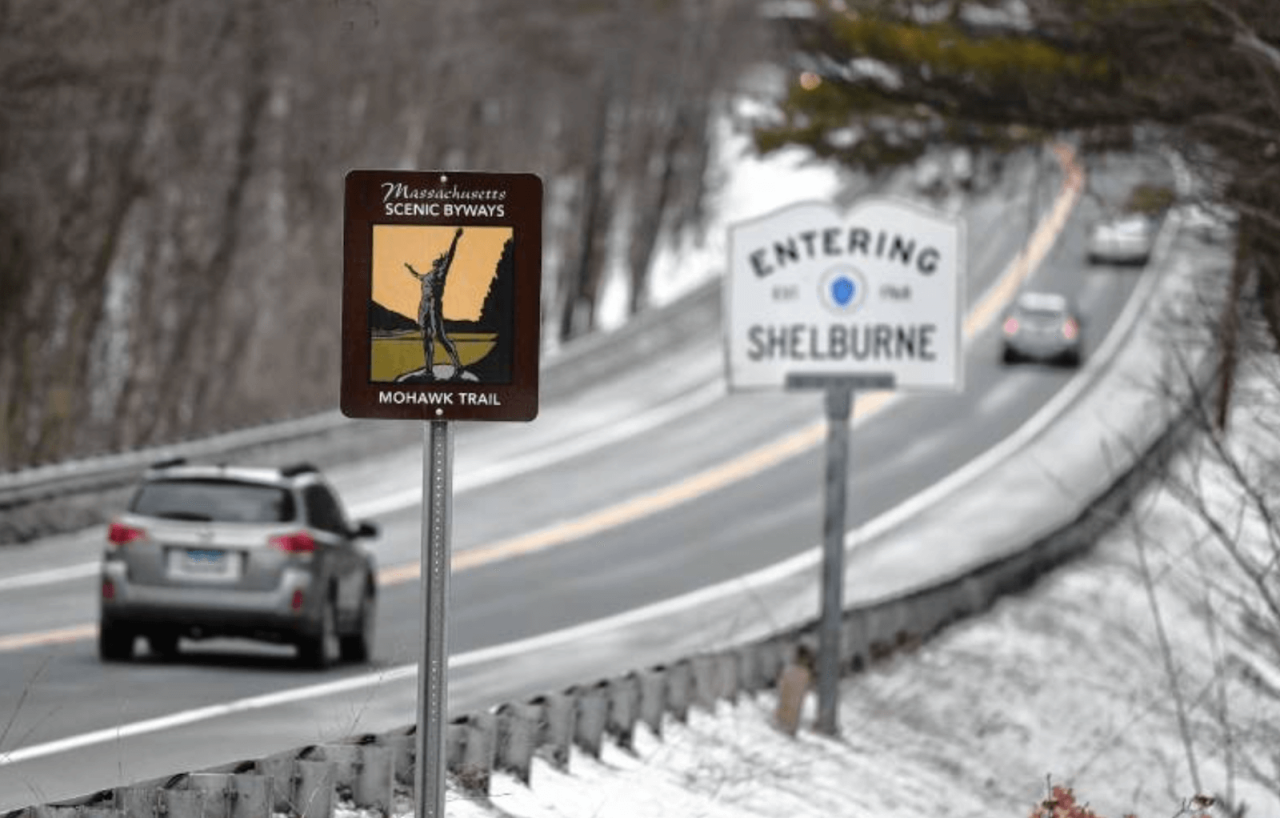 The Recorder just released this cool article about Rt 2!
Mohawk Trail receives national recognition as one of America's Byways
The Mohawk Trail has been accepted as one of America's Byways, a distinctive collection of American roads recognized by the U.S. Department of Transportation.
"America's Byways are roads to the very heart and soul of America," National Scenic Byway Foundation President Chris Sieverdes said in a press release from the Ohio-based nonprofit. "Byways connect us to this country's beauty, history and culture."
The Mohawk Trail — the section of Route 2 that runs from Athol westward through Franklin County and into Berkshire County, ending in Williamstown — was included this week in the announcement of 15 new All-American Roads and 34 new National Scenic Byways to America's Byways.
"It's an honor to be included," said Beth Giannini, a senior transportation planner at the Franklin Regional Council of Governments (FRCOG).
According to Giannini, the road was submitted for consideration last year by FRCOG, in collaboration with the Berkshire Regional Planning Commission and Montachusett Regional Planning Commission.
"It's the quintessential touring byway," Giannini said of the Mohawk Trail. "It was built at a time for that purpose. We just felt like it had a lot of history, and it was important to get that recognition. It's been a state-recognized byway for a long time; this is just a higher level of recognition."
The road is already recognized by the Massachusetts Department of Transportation, as it's included in the list of seven scenic roads in Western Massachusetts.
Giannini noted the national program hadn't solicited nominations in a decade, so it was considered an opportunity worth taking.
To be designated as a National Scenic Byway, a road must possess at least one of the six intrinsic qualities and be regionally significant, according to the press release. Those qualities are archeological, cultural, historic, natural, recreational and scenic.
With its new designation, the Mohawk Trail joins a total list of 109 National Scenic Byways and 35 All-American Roads. Old King's Highway (Route 6A) in Barnstable County was also added to the list. The two roads join the Connecticut River Byway in their distinction.
Giannini said although there isn't funding at this point for programs, there has been in the past.
"We're always hopeful … but at this point, it's really just an honorary recognition," she explained.
Giannini added that the addition to the nationally recognized list raises the profile of the road, as the list serves as a resource for travel information.
"It's also nice to know that we've … documented the scenic resources, the historic resources along the byway, and natural places to visit," she said. "We know the wealth of resources out there, so it's nice to have that validated and to have someone say, 'Yes, it is a special place.'"
Mary Byrne can be reached at This email address is being protected from spambots. You need JavaScript enabled to view it. or 413-930-4429. Twitter: @MaryEByrne
Stay Informed
When you subscribe to the blog, we will send you an e-mail when there are new updates on the site so you wouldn't miss them.
Comments
No comments made yet. Be the first to submit a comment