BERKSHIRE EAST AND CATAMOUNT UPDATE!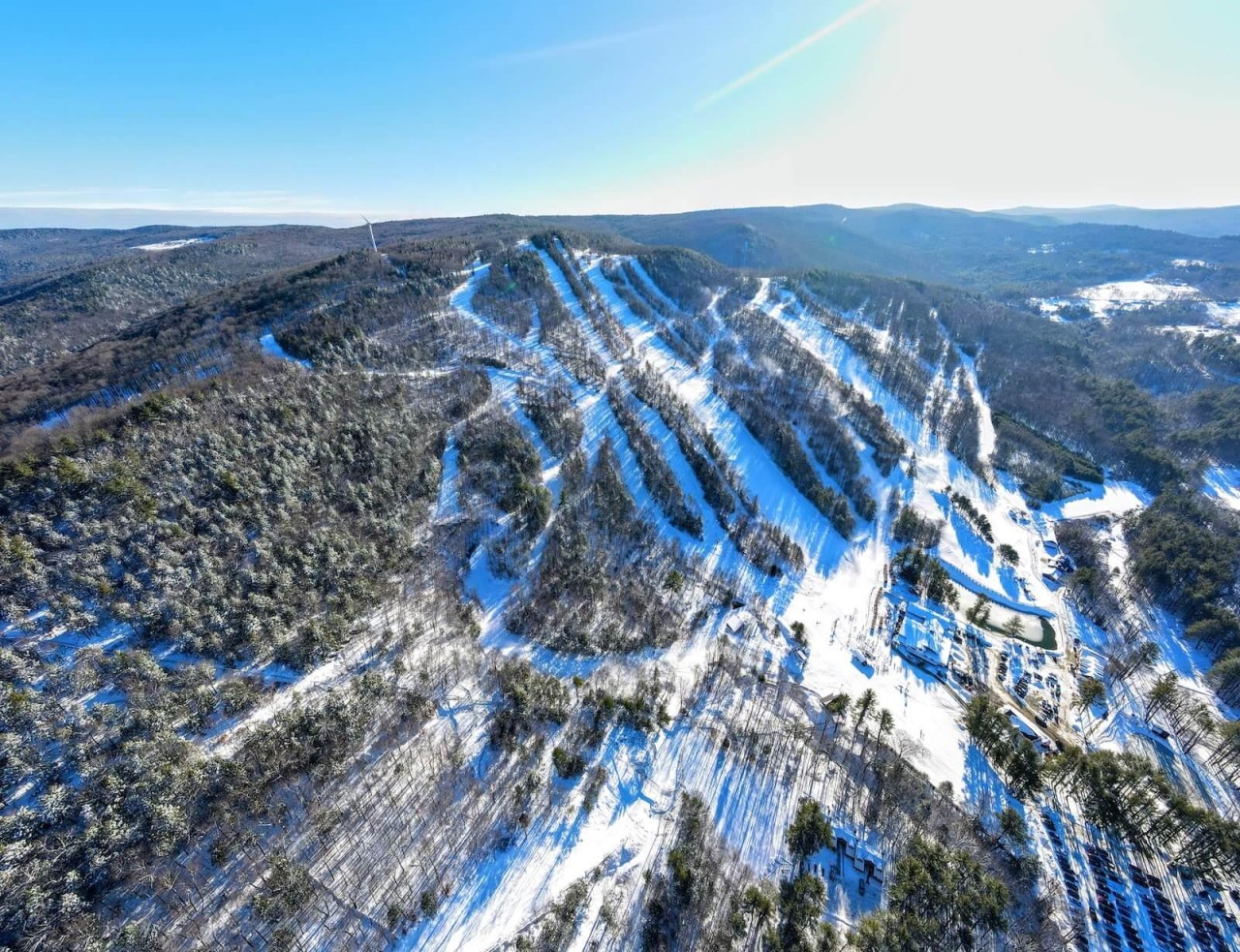 A LETTER FROM JON SCHAEFER

Dear Berkshire East and Catamount Passholders and Guests,
Ahh, March in Massachusetts, thou art more lovely and more temperate than… than… than, the arctic? Anyway, I am confident that soon enough we will settle into the business of spring skiing -- at least for a few weeks.
Or maybe longer?
I'm happy to announce that we will be and have been, aggressively making snow at Catamount and Berkshire East this week. This quick trip to the ski area plastic surgeon will buy us a few additional, meaningful weeks on top of our already excellent base. We are excited to give these additional weeks to you because we don't want this unique, amazing season to end early.
Why? Because like Stella, this year's skiing got its groove back. This wasn't just at our mountains, but across the board, skiing in the United States switched from something people did or went on vacation to do and became the wintertime covid escape mechanism.
Historically, the sport has benefited from the innovations added to snowsports: snowboarding, fancy bars, snowmaking, ever trendy clothing, ski in ski out homes and shaped skis. Conversely, in 20/21, COVID made the sport more popular than ever. But, it happened while public health regulations took so many amenities from the sport, that some wondered if it was possible to operate. If skiing were a house, COVID took away everything but the studs.
Somehow, what was left, was more significant, more meaningful, and more satisfying than skiing before the plague. For guests and operators, the paradigm shift is enormous… Cars for lodges, outdoor spaces, and porta-potties, oh the porta potties… In November, I wondered how everyone would survive and worried about what the sport would lose, and in March, it's obvious that at least on the mountain, people and the sport are thriving.
Collectively, you decided that cold days aren't too cold anymore. It doesn't matter what the weatherman said. It is far better to be outside sharing space, time, and joy with socially distant families or strangers on a patio, or on a slope, or anywhere at a ski area than cooped up at home.
As the operator of ski areas, my family, my team and I have given a lot of time, effort, and energy to our resorts' operation, and never more than this year. There were many times when I thought the season would never get started, and there were many hurdles to cover before we could open. There is no question that we are exhausted, but we are so happy to have fought hard to be open for you.
Because of this, and so much more, we are aggressively fighting back against spring. My guess is that no other mountains will do it. Why? I'll give you three guesses, but the first two don't count… Our goal is to keep these mountains open as long as possible this year, and if you can escape, and use your pass a few more times, then it's worth it.
A few housekeeping notes...
Summer Announcements:
Berkshire East: We are working to finish the Thunder expansion begun several years ago, which includes a new ski lift and new ski acreage. We have previously permitted a new lift that ended in the vicinity of the top of Mohawk, with the base terminal located on a perch just above the Deerfield River about a mile east of the existing base area. We are working to move this expansion forward immediately.
Berkshire East Snow Making: We have purchased the equipment to overhaul our snowmaking pump rooms. This will ensure a faster opening and more reliable operating conditions for our crew. We are working on diversifying our snow gun fleet to optimize on hill production.
Renewable Energy: We are exploring battery backup systems for both mountains. Our goal is to disconnect our demand charges from the grid.
Catamount Ski Area: Two new lifts at Catamount! We will finish the ski lift replacement that we started last fall. The double chair that was removed will be replaced by a triple or a quad. On top of this lift, we have purchased another lift that will be installed this season. It will probably end up on new terrain… stay tuned for updates!
Catamount Snow Making: We will be purchasing a significant number of new snow guns to optimize the fleet. Additionally, we will be upgrading the pumping, air, and electrical infrastructure to improve our system.
Point of Sale System: We acknowledge that our e-commerce system was terrible this year and created a bad user experience. It created tremendous stress for all parties… Unfortunately, the system comprises 1 and 0's, created and stored far away from us--otherwise, we would burn it in a highly publicized and dramatic fashion--trust us, it's a huge priority to fix it for next season!
More…! There are always more projects, more toys, and more ways to improve your experience so stay tuned…
Seasons Pass Announcements:
Berkshire Summit Passes are on sale!
You can purchase your Summit Pass right now on the Catamount or Berkshire East websites! For new pass holders, if you buy now you can ski the rest of the season for free! We are offering a pass payment plan that we hope makes it easier for you all to lock in the best price of the season.
For those of you who already have a Season Pass we look forward to being your home mountains next year. Remember that kids 6 and under ski for free at Berkshire East and Catamount which we hope allows you to get outside with your family and friends and share the joy of sliding down snow! Season pass holders get group pricing on summer activities at Berkshire East and Catamount which means you can go whitewater rafting, downhill biking, Zipping, Adventure parking, and who can forget our famous mountain coaster!
Last but not least, we are offering an Indy Pass Add-On to your normal Summit Pass that for a low price grants you Indy Pass access to over 60 Indy ski mountains across North America! This is a HUGE value add! We hope you all take advantage.
Stay Informed
When you subscribe to the blog, we will send you an e-mail when there are new updates on the site so you wouldn't miss them.
Comments
No comments made yet. Be the first to submit a comment