NEW ENGLAND SKI JOURNAL ARTICLE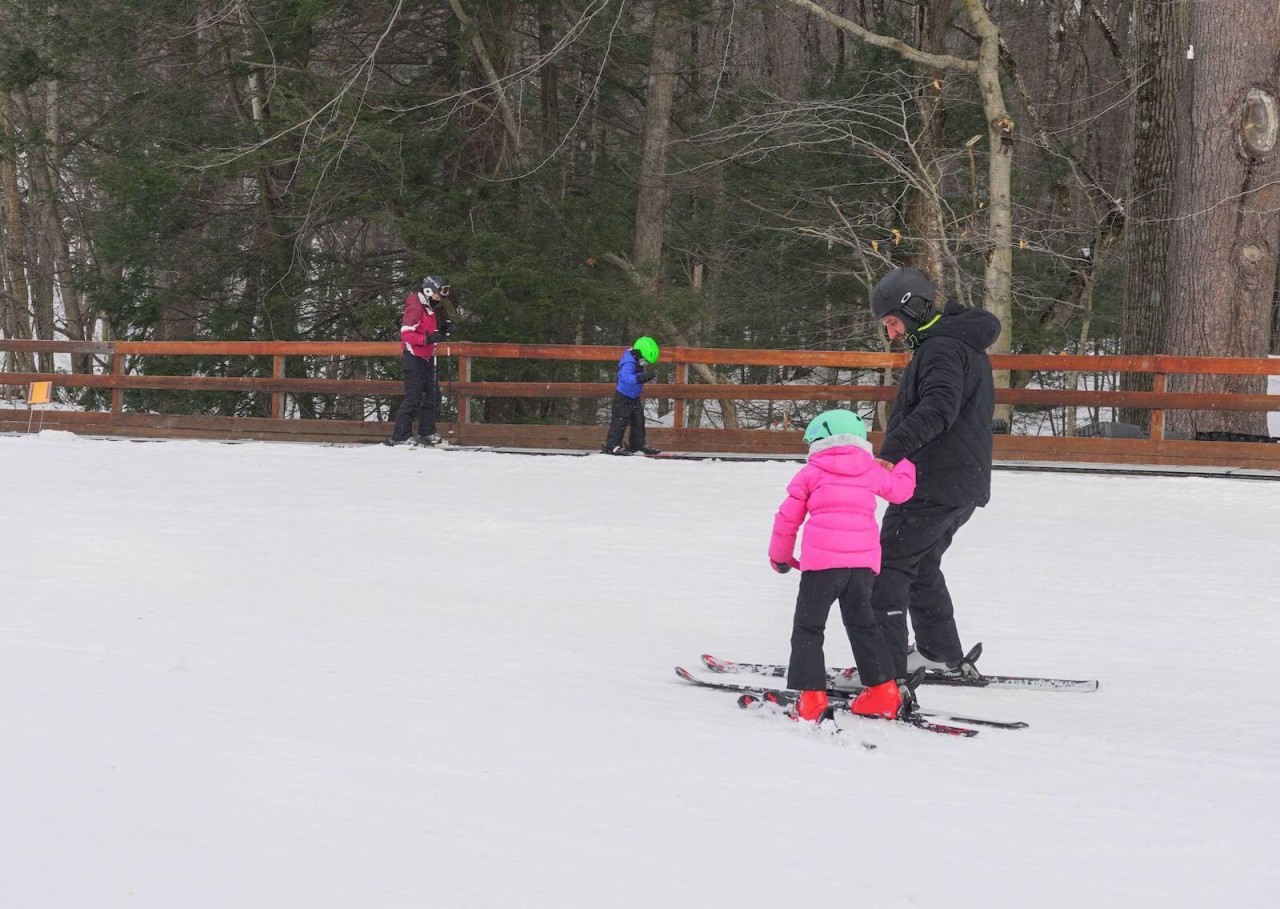 "RUMORS ARE TRUE: BERKSHIRE EAST IS A GEM WORTHY OF A REPEAT VISIT"

By Eric Wilbur, SkiJournal.com
There are countless benefits to skiing with your children.
Except, that is, when you are denied the ability to explore new terrain.
Such was the case on Thursday when my three kids and I made our first-ever visit to Berkshire East. It was our first time using our Indy Passes this season, utilizing the first of two days at a place I had always admired from afar. It's probably fair to say that Berkshire East has the most challenging terrain of any other ski area in Massachusetts, boasting nine black diamonds and four double blacks (compare that to Jiminy Peak, which has six and three, respectively, or Wachusett, which has five black diamond runs). I'd always wanted to inspect the top-notch glades and race down the steep pitches that are part of the ski area's lore.
But, when you're skiing with an eight-year-old girl, during what was her first day of the season, the Tomahawk and Beast glades, not to mention the upper portion of Minnie Dole, aren't really on the agenda.
Berkshire East skis a lot bigger than one might expect. From the level of its challenging terrain to the length of the groomers, it's certainly not a molehill of a mountain. It's definitely a place I can't wait to revisit this season.
It is somewhat strange though, skiing Massachusetts during a school vacation week that my family traditionally spends in New Hampshire. But travel restrictions still being what they are, quarantine isn't really an option for anybody in my family right now. So, Massachusetts ski areas will be the focus for the foreseeable future. We'll get a couple days at Catamount on our Indy Passes, one more day at Berkshire East (a spot that was surprisingly low-key, even during the hastiness of school vacation week), then probably another few days at Wachusett.
Meanwhile, my Epic Pass collects dust in my ski jacket pocket, aching for some protocols to be lifted in time for the golden season of March. Yes, I'm insanely jealous of those who are ignoring the protocols and spending weekends in Stowe, Ludlow, and West Dover. Yes, I wish this ethical rodeo were no longer something skiers and riders had to argue about.
COVID restrictions have changed the game, leaving skiers and riders in Massachusetts (at least those paying attention to the requirements) looking for alternatives to the usual weekend up north.
"For Massachusetts residents who are trying to respect the travel restrictions, what we offer is a completely different experience from what is offered at some of the major brand resorts," Berkshire East general manager Jon Schaefer told me recently. "It's much more of a throwback experience of being a family-centric, easily accessible skiing experience. I would say that's across the board for all the Massachusetts resorts. There's just something different about a regional mountain against essentially a major global branded mountain that presents itself."
In a perfect world, my wife would have been laying out at the base lodge, reading a book, relaxing, and waiting to feed snacks to hungry mouths who needed a break from Dad on the hill. It would be in those moments when my two older sons and I would explore the more-daring terrain the ski area has to offer. But we have to ski differently this year, despite the vocal protests from my 10-year-old who got tired of waiting for the Wilbur caboose.
Still, after riding the chairlift alone with my daughter, watching her improve her turning, and laughing with her about her seeming inability to hold onto both poles while loading onto the lift, I figure Minnie Dole can wait.
The benefits of skiing with them all fully outweighed the ability to explore.
Which only means planning a next time in order to take care of other business.
Stay Informed
When you subscribe to the blog, we will send you an e-mail when there are new updates on the site so you wouldn't miss them.
Comments
No comments made yet. Be the first to submit a comment